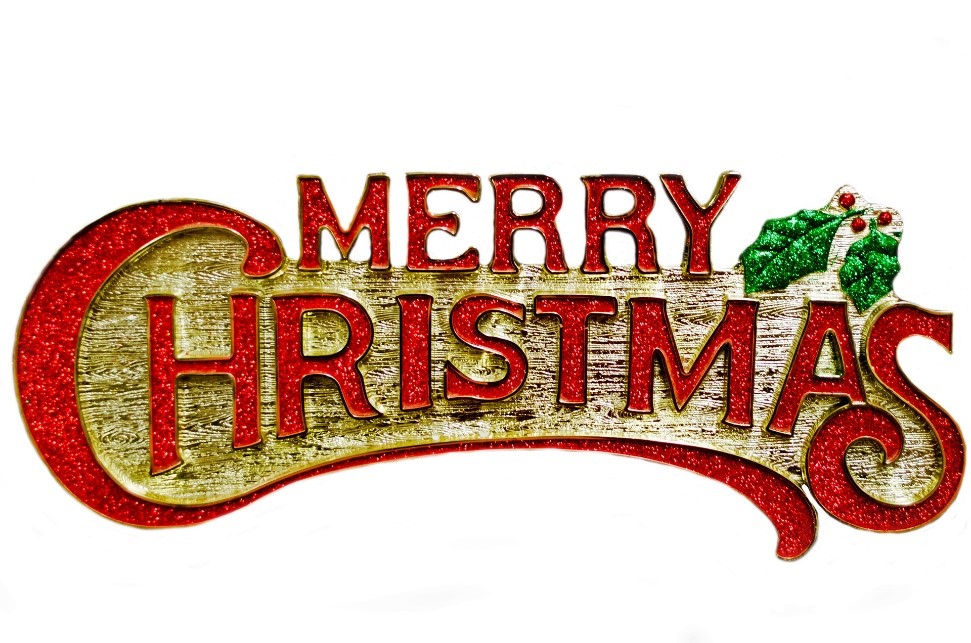 This year for our business Christmas party, we had a Zoom get together and asked several of our researchers to talk about traditions from their home countries. Along with this, we asked for Christmas recipes from everyone. So, for our blog this week, we would like to share some of these recipes with you.

Traditional Christmas Recipes from Russia
This is an Olivye salad that people eat here on New Year (our family holiday like Christmas is New Year, and anyway people celebrate all these winter holidays together – Western Christmas, New Year and Orthodox Christmas together in one set of holidays).
Olivye Salad
1 lb bologna
1 can (15 oz) sweet peas
3 medium size potatoes
4-5 medium size carrots
5-6 eggs
1 bunch of green onions
1 bunch of fresh dill
5-6 medium size cucumbers (pickled with salt not with vinegar, that is important, but pickled cucumbers with vinegar WILL work in the recipe)
Ground black pepper
Salt by taste
Mayonnaise by taste
Boil carrots and potatoes in advance and make sure they cool till room temperature when you start making the salad. Prepare hard boiled eggs in advance, let them cool down to room temperature as well. Wash green onions and dill.
Skin boiled potatoes and dice them into small cubes. Skin boiled carrots and dice them into cubes of the same size you diced potatoes.
Put diced carrots and potatoes into a big bowl. Open can with peas and remove liquid, and add to the bowl.
Peel eggs and dice them into the same size pieces as carrots and potatoes. Add to the bowl.
Dice bologna and add to the bowl.
Dice pickled cucumbers and add to bowl.
Chop green onions and dill and add to the bowl.
Mix everything, season with ground black pepper and add salt if you feel it is needed. Add mayonnaise and mix everything again. Put salad to the bowl you want to serve it in. Your Russian Salad Olivier is ready to be served.

Traditional Christmas Recipes From Poland
Our researcher from Poland said Borscht is very popular, but he doesn't cook and had no recipe. So, I remembered my mother made it at Christmas for several years for our traditional Christmas Eve when she made all kinds of soups and invited the winter visitors over. She said it came from the old cookbook, "The Joy of Cooking."  So, here is the one she used to make:
Borscht Soup
Peel and chop until very fine:
½ cup carrots
1 cup onions
2 cups beets
Barely cover these ingredients with boiling water. Simmer gently, covered, for about 20 minutes.
Add and simmer for an additional 15 minutes:
1 Tablespoon butter
2 cups beef or other stock
1 cup very finely shredded cabbage
1 Tablespoon vinegar.
Place the soup in bowls. Add to each serving:
1 Tablespoon cultured sour cream
Grated cucumber
Seasonings
You can serve hot or cold.

Traditional Christmas Recipes From England
Super Simple Mincepies
2 Apples medium peeled, cored and grated or finely chopped (I used Granny Smith)
½ cup Golden raisins
½ cup dried Cranberries
½ cup regular raisins
½ cup chopped Dates
¼ cup chopped almonds
Finely grated peel of one orange
Juice on one orange
Juice of one lemon
1 cup soft dark brown sugar
1 tsp ground cinnamon
½ teaspoon ground nutmeg
¼ cup butter
Throw all the ingredients in a heavy-based pot with a lid and cook on a low-medium heat for about 30 minutes. If it starts to get too dry, add more orange juice. Chill in fridge, at least, overnight.
Use your favorite all butter pie crust. Cut small circles – about the size you would use for a large biscuit.
Place a pie crust circle in a muffin pan, add about a teaspoon of mincemeat filling and top with another circle of pie crust. Press edges together gently. Don't worry if a little filling oozes out.
Bake at 375 degrees until golden brown. Allow to cool in the pan and gently pry them out. Sprinkle with sugar before serving.

Traditional Christmas Recipes From Italy
Two of our researchers have Italian roots and both said that lasagna is a favorite for Christmas dinner. The following is an easy lasagna recipe found on the back of a "Great Value" lasagna noodle box. It has been a hit every time it is made.
1 package oven ready lasagna noodles (although I found it works with regular noodles, as well)
2 (15 oz each) containers ricotta cheese (I usually use regular cottage cheese)
2 cups shredded mozzarella cheese, divided
½ cup grated parmesan cheese, divided
2 eggs, slightly beaten
1 (26 oz) jar spaghetti sauce
1 cup water
1 lb lean ground beef, cooked and drained (I also rinse it so any remaining fat is gone)
Preheat oven to 425 degrees.
In a bowl, combine ricotta or cottage cheese, 1 cup mozzarella cheese, ¼ cup parmesan cheese, eggs and mix well. In the pan in which the hamburger was cooked, combine the hamburger, spaghetti sauce and 1 cup water. In a 9 x 13 pan, spread some of the meat sauce on the bottom. Begin layering, beginning with noodles, then cottage cheese mixture, then sauce / noodles, cheese mixture, sauce / noodles, cheese mixture, sauce (sometimes I add more layers).  Sprinkle the remaining mozzarella and parmesan cheese over the top (I am very generous here).  Cover the pan tightly with foil. Bake for 60 minutes or until the lasagna is tender. Let it stand for 10 minutes sealed in the foil before serving.

Traditional Christmas Recipes From Grandma
Chocolate Covered Bon Bon Cookies – In her words
Mix together:
2 stocks of margarine (1 cup)              A pinch of salt
12 oz of peanut butter                        1 box powdered sugar
1 can Coconut                                      1 cup ground nuts
½ box graham cracker in crumbs      ¼ cup orange juice
1 tsp vanilla
Mix for a while and then knead together with hands. Roll into 100 balls and chill. Melt 12 oz of chocolate chips and dip balls into the chocolate. Put on waxed paper to let chocolate set.

Traditional Christmas Recipes From United States
Pumpkin Chocolate Cookies
1/2 cup margarine                                                         1 tsp. ginger
1/2 cup sugar                                                                  3/4 tsp. baking soda
1/2 cup brown sugar                                                     1/2 tsp. salt
2 eggs                                                                              1 tsp. cinnamon
1 tsp. vanilla                                                                    1-1/2 cups pumpkin
1 tsp. lemon flavor                                                          3/4 – 1 cup chocolate chips
2-1/2 cups flour
2 tsp. baking powder
Mix together margarine and sugars.  Add eggs, vanilla, and lemon flavor and mix well.  In a separate bowl, mix flour, baking powder, ginger, baking soda, salt, and cinnamon.  Add to wet mixture.  Add pumpkin and chocolate chips.  Mix well.  Drop onto greased cookie sheets and bake at 375 for 15 to 20 minutes.

Grapefruit Cocktail Recipe
A tradition started by the boss' mother and continued by his wife.
8 grapefruit peeled and sectioned, include juice
1 small can crushed pineapple, also juice
1 bag frozen raspberries
½ cup water and 1 cup sugar – cook until sugar dissolves
Combine all ingredients and freeze in cake pan. When ready to serve, thaw a little and chop up. Pour ginger ale or 7-up over in the cup/bowl

Rice Krispies Candy
(Makes approx. 72 or more one-inch sized squares.)
1 cup sugar                                      2 ½ cups milk chocolate chips (2 bags)
1 cup Karo corn syrup                    1 ½ cup white chocolate chips (optional- I don't use them)
1 cup peanut butter                        2 cups butterscotch chips (2 bags)
1 or 2 Tablespoons cooking oil     1 cup unsalted butter, no substitutes
6 cups Rice Krispies
1.       Put sugar and corn syrup into a large Dutch oven pan. Bring it to a boil, stirring constantly to avoid scorching. Add butter, stirring until completely melted, and then add peanut butter. Stir constantly until completely melted. Being careful not to scorch the bottom of the pan.
2.       Pour the Rice Krispies into the sugar & corn syrup mixture and stir until completely covered.
3.       Press Rice Krispies mixture into buttered 9 x 13 glass pan using a large spoon.
4.       Place the milk chocolate and butterscotch chips in a microwave safe bowl and coat with approximately 1 or 2 Tablespoons of cooking oil in a mixing bowl. Important: Microwave for approx. 1½ to 2 minutes total, stirring after every 30 seconds until smooth. If you microwave it too long, the mixture will get thick and lumpy. Keep mixture hot.
5.       Immediately pour the hot melted chips on top of the Rice Krispies mixture. Let candy cool down several hours in refrigerator, making sure that chocolate mixture is completely solid before removing from the refrigerator.
6.       Important: Let stand at room temperature for 1-2 hours before cutting into 2" x 2" squares. Candy will be very difficult to cut if it is still cold. It's best to push straight down using a kitchen scraper/chopper when cutting into squares.
Merry Christmas from Lineages!