After the Reformation in Europe, religious freedom was one factor that attracted people to the Americas. State churches in European countries made life difficult for anyone who practiced a different religion. Ironically, religious refugees who settled in certain parts of America established their own church as the official religion and persecuted those who believed differently. State-sanctioned churches in the colonies declined, especially after the First Great Awakening of the 1730s and 1740s, as religious diversity increased. Under the United States Constitution, the First Amendment established that the federal government should not interfere with general religious freedoms.
America was settled and founded primarily by Christians of different sects, but religious freedom extends to non-Christians, such as Jews, Muslims, Buddhists, Hindus, etc. Of course, there were many Native American belief systems as well. The focus of this article will be on Christian church records.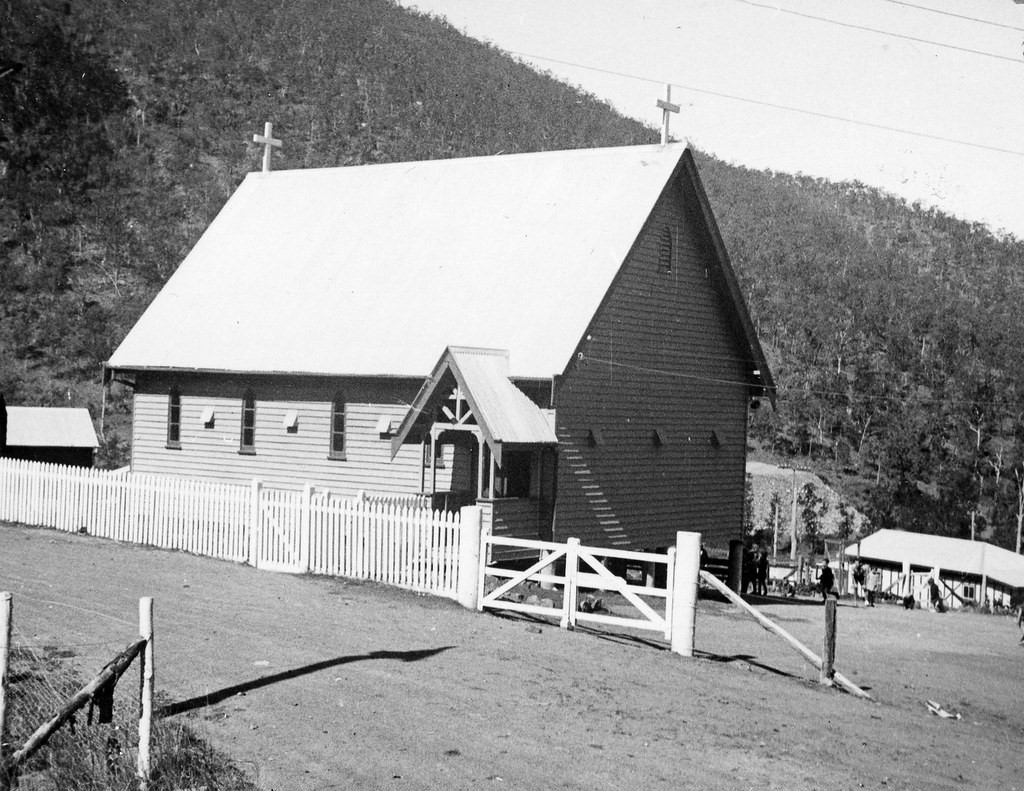 Christian Church records
Many Christian churches in America keep records of baptisms, marriages and burials. Some keep records of communion, minutes of meetings, membership lists, records of expulsion or disciplinary actions, and recommendations to other congregations for people who move to new places. Throughout American history, different denominations kept different records, and some were better at it than others. Quakers are well-known for maintaining excellent records, while Baptists, who did not follow the hierarchical structures of other churches, are known for their scant records. In some denominations, practices vary between congregations. Registers usually only give names and dates; detailed certificates and marriage banns may provide more information, including the names of close kin.
In religions where the common practice was to baptize an infant a few days after birth, the baptism record is a reasonable substitute for a birth record. Some religions baptized later in life, so their baptism records wouldn't necessarily substitute for birth records. Some baptism records gave the birth date or the age of the child.
Marriage records at a minimum will indicate the bride and groom and when they married. Some marriage records list parents, prior spouses if applicable, and residences of the bride and groom. Prior to a wedding, marriage banns were read in church a few times to let the congregation know of the couple's intent to marry. Some churches will have this as well as the marriage record itself.
Daniel Garner's first wife was discovered by finding their marriage record. He had married Rebeca Good on 16 November 1834 at Bethany United Church of Christ in Ephrata, Lancaster, Pennsylvania.[1] That church's marriage register only gave the names of the bride and groom, and their date of marriage. A few pages back, the heading for that section of the register indicates that all entries were of couples married by Daniel Hertzudell. This is a clue that could help you find additional church records for this family, especially if your ancestors followed a particular pastor to new settlements or locations.
Baptism, marriage and burial records often indicate relationships. Parents or spouses were sometimes mentioned in such records. For some churches and congregations, baptism records typically included the names of godparents or witnesses, who were usually relatives. Witnesses at a marriage were generally relatives of either the bride or groom. Burial records may list surviving relatives, especially for children or spouses. Relatives buried at the same church were commonly buried near each other.
Non-vital church records can give hints to vital information. An example of this is the communicant lists for Bethany United Church of Christ in Ephrata, Lancaster, Pennsylvania. It was already known that Anna Mary Long had married James Davidson, but no marriage record for them had been found. Their oldest known child was born 6 November 1869. On the communicant lists around that time, Anna Long was listed for communion on 25 October 1868; the next communion on 25 April 1869 listed Anna Mary Davidson.[2] Her appearance with different names indicates she and James married between those two dates.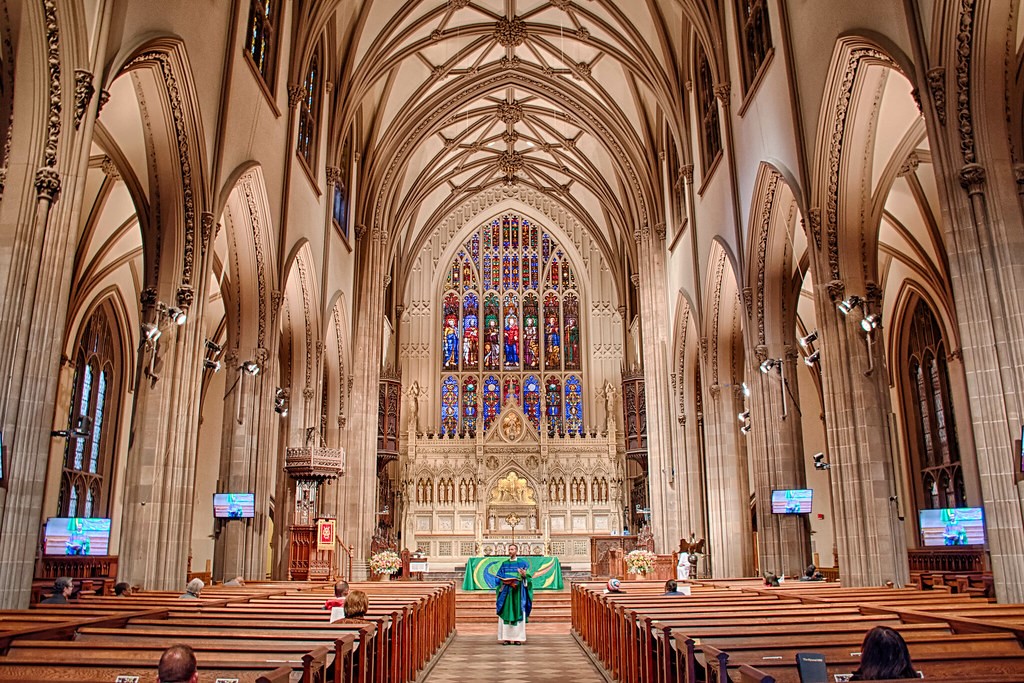 Knowing a family's Christian denomination
When researching church records, it's helpful to know the family's denomination, and various churches in the area. If there's a family story of ancestors practicing a particular religion, start by searching for records of that religion. Note that family lore is not always accurate, so expand the search to other churches.
Non-church records can give hints of an ancestor's religious practices. An obituary may mention an ancestor's church. George Obermeier's 1914 obituary mentioned that his funeral was conducted by Rev. James M. Duer, pastor of the First Presbyterian Church.[3] Catherine Harris Garner's 2008 obituary mentioned that she had been an active volunteer at Christ Fellowship church.[4] In both cases, a denomination is mentioned, and therefore this a good starting point to search for church records for their families. A marriage announcement may name the reverend who married the couple. A death certificate may mention burial at a specific church.
If there's no family story or records giving hints to the ancestor's religious preferences, search for records at nearby churches. People who weren't devoted to a specific denomination may have just gone to whichever church was closest to where they lived. Google Maps will show presently existing churches close to your ancestor's area. Historical maps may show what churches were around your ancestor's area at the time they lived there. Old county histories and city directories also discussed local congregations and burial grounds.
Another methodology is to learn what religious groups migrated to various regions. New England was founded by Puritans. Rhode Island was founded by Roger Williams, who was expelled from Massachusetts Bay for his beliefs against state religions. Maryland was established as a haven for Catholics. Initially intended to be a safe place for Quakers, William Penn began a "holy experiment" in Pennsylvania, granting religious tolerance to all. This attracted people from many religions. Utah and neighboring parts of the West were settled by Mormon Pioneers, who had been persecuted in the East and Midwest. Specific groups tended to settle in specific counties. Ancestry's Redbook Online is a good resource for finding out the specific religious groups that settled your ancestor's area. Your ancestors may have been part of one of those groups.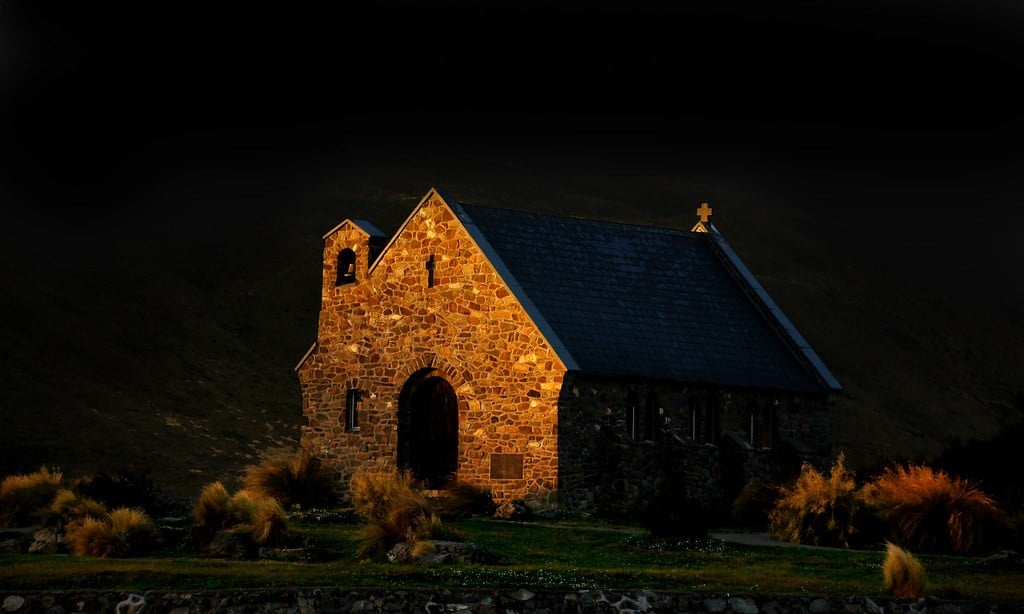 Finding Christian church records
The Bethany United Church of Christ records mentioned above came from the same Ancestry.com database. Ancestry and FamilySearch both have online databases of digital images of church records, but these do not contain all church records ever kept. Many church records are not online.
Different denominations have different ways of preserving records. Some will send them to a central location, such as their church headquarters or an archive; some will keep them in the church basement and their existence may be forgotten; others don't do anything at all to preserve the records. In some denominations, practices vary between congregations.
Searching for church records that aren't online involves contacting archives and churches. Some historical and genealogical societies may house church records that were donated to them. Otherwise, it may be necessary to find your ancestor's church and contact them. Once the location and denomination are determined, a Google search should yield the contact information of the church.
When contacting a church, the first inquiry should be to find out if the church has records from your ancestor's time period. The next inquiry should be about how to search and obtain copies of the records or specific entries. Some churches will do lookups up for you and others may require you to visit the church yourself. Donations to cash-strapped churches are always welcome.
Note that some offices are still closed due to COVID, so some offline records will be unattainable until after the pandemic.
If you need help finding your ancestors in church records, Lineages can help.
By Katie
[1] Bethany United Church of Christ (Ephrata, Lancaster, Pennsylvania), marriages from 1823 by Daniel Hertzudell, pg. 432, including Daniel Garner and Rebeca Good, 16 November 1834; digital image, ancestry.com (https://www.ancestry.com/discoveryui-content/view/9838778:2451? : accessed 10 January 2022).
[2] Bethany United Church of Christ (Ephrata, Lancaster, Pennsylvania), communicants 1861-1897, pg. 15, entries for Anna Long on 25 October 1868 and Anna Mary Davidson on 25 April 1869; digital image, ancestry.com (https://www.ancestry.com/imageviewer/collections/2451/images/40162_264331-00143?pId=1745651 : accessed 10 January 2022).
[3] "Died of Tuberculosis," Wausau Daily Herald (Wisconsin), 10 Jun 1914, p. 3, col. 3; digital image, Newspapers.com (http://newspapers.com : accessed 16 June 2020).
[4] "Catherine Harris Garner," The Palm Beach Post, 27-29 November 2008, legacy.com (https://www.legacy.com/obituaries/palmbeachpost/obituary.aspx?page=lifestory&pid=120683518&fbclid=IwAR3L_mVk3dWmiA46j3JbYkv32SZlcbqbXBMzjIs4fd5kpGnJdGNSDvmcXpM : accessed 24 November 2018).